Utility-Scale Development
For Landowners
Whether land has been in your family for generations — or you're building a legacy to pass on to your children, grandchildren, and future generations — as a utility-scale developer, we focus on honoring the heritage of that land.
Harmonizing our solar projects with the land, its history, and the character of the community in which it is located is always our goal. Many of our projects are sited on properties used for agriculture and timber, with the intent to return them to that use when the useful life of the solar panels has been reached. And we've developed projects on landfills, commercial brownfields, and even abandoned coal mines.
Earning your trust to host a Sun Tribe clean energy project is an honor and privilege. That's because at Sun Tribe, we make legacy-grade clean energy projects happen. Legacies are a serious thing to build — and the integrity of ours depends on the quality of yours.
Partnership and Stewardship Are Our Top Priorities
We understand that landowners — farmers, estate managers, local governments, businesses, nonprofits — often think of themselves as community members first, and landowners second. Stewardship of your land and your legacy is a top priority for you, and therefore it's a top priority for us.
Realizing the full value of your land and how to safeguarded your property for the next generation is your focus. Our focus is on helping to make that happen through responsible clean energy projects that offer:
Guaranteed Income

A higher annual return

Long-term preservation

of land for future generations
Choosing a solar developer is about trust and partnership: finding a team that values and respects your land, and will work tirelessly to earn the support of your neighbors for the development of your project.
It's no accident that three of our six core company values are community, respect, and nature. Your partnership is where legacy-grade clean energy projects start.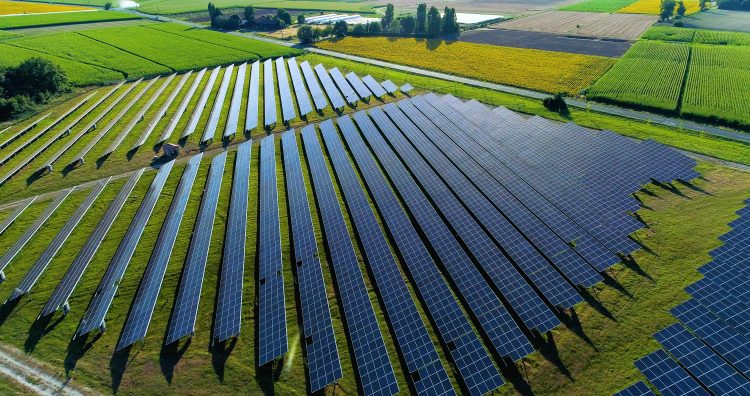 How We Work Together With You
Transparency, trust, and timely action forms the foundation of Sun Tribe's relationship with landowners like you. Here's what it commonly looks like for us to work together:
Start a Conversation

Have initial questions? Contact us! We'll answer those questions and provide you with the information you need to understand the clean energy project development process.

Site Identification and Evaluation

Our expert team specializes in honest site assessment and evaluation, helping you make an informed decision about the best use of your land for solar.

Site Lease

Site leases are all about fairness. Our legal and financial expertise guarantees that your site lease will be strong and sustainable, providing an income stream that will stand the test of time.

Interconnection & Permitting

Our team works with your local utility to ensure your solar system can provide power without any obstacles. We use the state and local permitting process as an opportunity to build community consensus.

Engineering & Construction

Our in-house engineers know how to design a solar system that maximizes landowner value. And, our construction process is designed to complete projects safely and efficiently, while minimizing disruptions to neighboring landowners.

Operation & Maintenance

One of the benefits of having solar on your land is that we're responsible for all upkeep, including mowing and landscaping, for the length of the lease.

Decommissioning

Unless you choose to extend the lease, the system would be decommissioned, the facility removed, and the land restored to its previous condition.
Ready to Learn More?
Contact us
Our team is happy to have an initial conversation with you. 
Betsy Arlen
Vice President of Real Estate
[email protected]
800-214-4579
Mailing Address:
107 5th Street SE
Charlottesville, VA 22902